Products & Services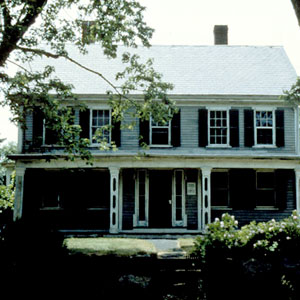 Browse all the products and services used on this project house, sorted either by category for all episodes, or by individual episode to find a resource used in a particular show.
This Old House does not endorse any product or service mentioned within this Web site.
Building Resources
Truck

F-250 HD Series
Manufacturer:
Ford Motor Co.
Customer Asst. Ctr, 16800 Executive Plaza Dr
PO Box 6248
Dearborn, MI 48121
tel. "800-392-3673"


Dumpster

Installer:
Browning-Ferris Industries
22 Nightingale Ave
Quincy, MA 02169
tel. "617-471-7900"


Ladders

Installer:
Lynn Ladder & Scaffolding
220 South Common St
P.O. Box 346
Lynn, MA 01905-2497
tel. 800-596-6717


Wallpaper Remover Steamer

Installer:
A A Rental Center
101 North Beacon St
Watertown, MA 02172
tel. "617-923-8905"


Crane

Installer:
Julian Crane & Equipment Corp
330 Pleasant St
Watertown, MA 02172
tel. "617-924-2900"

Episode 720
Interior Designer

Contractor:
Joe Ruggiero
Westpoing Pepperell
No current address is available


Furniture

Installer:
Now & Then Shop
29 Great Rd
Acton, MA 01720
tel. "978-369-8387"


Fixtures

Manufacturer:
American Standard
P.O. Box 6820
1 Centennial Plaza
Piscataway, NJ 08855-6820
tel. 800-442-1902


Tile

Supplier:
Matthew's Floor Covering
314 Bowdoin St
Dorchester, MA 02122
tel. "617-825-7314"

Manufacturer:
American Olean Tile Co
111 Plymouth St
Mansfield, MA 02048
tel. "508-337-2700"


Appliances

Manufacturer:
Whirlpool Corporation
2000 N. M-63
Benton Harbor, MI 49022-2692
tel. 269-923-5000


Security System

Manufacturer:
Honeywell Inc.
Honeywell Plaza
Minneapolis, MN 55440
tel. 800-328-5111


Heating System

Contractor:
Trethewey Bros. Plumbing and Heating
4280 Washington Street
Roslindale, MA 02131
tel. 617-325-3283
fax. 617-325-7586


Electrician

Contractor:
Bisnaw Electric
20 Elm St
Canton, MA 02021
tel. "781-828-8631"


Light Fixtures

Installer:
Watertown Electric
No current address is available


Light Switches

Manufacturer:

Outlets

Manufacturer:

Shower Door

Manufacturer:
Thermasol Steambath Co
2255 Union Place
Simi Valley, CA 93065
tel. "800-776-0711"


Bar Stools

Shaker Style
Manufacturer:
Timberlake South Co Furniture Manufacturers
21 Church St
Bethel, ME 04217
tel. "207-824-2234"