Products & Services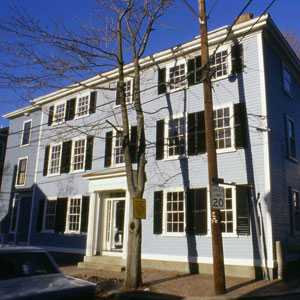 Browse all the products and services used on this project house, sorted either by category for all episodes, or by individual episode to find a resource used in a particular show.
This Old House does not endorse any product or service mentioned within this Web site.
Tools
Paint Scrapers

Manufacturer:
ProPrep Paint Scrapers
8900 SW Burnham, F14
Portland, OR 97223
tel. "503-644-6610"


Portable Tile Saw

4190D, 3 3/8 in cordless cutter
Manufacturer:
Makita USA Inc
1565 Winchester Blvd
Campbell, CA 95008-0501
tel. "408-379-0377"


Screw Gun

Quik Drive Fastening Systems
Manufacturer:
Quik Drive USA, Inc.
436 Calvert Dr
Gallatin, TX 37066-5401
tel. "615-876-7278"


Paint Sprayer

Wagner CS 9000 (high volume, low pressure)
Manufacturer:
Wagner
tel. 800-328-8251

Installer:
Waters & Brown Inc.
281 Derby St
PO Box 677
Salem, MA 01970-3632
tel. "978-744-1007"

Episode 1518
Decorative Floor Painter

Contractor:
Julia Clay
Medusa Studios
59 Candlewood Rd
Ipswich, MA 01938
tel. "978-356-8753"


Countertops

Manufacturer:
Fireslate 2 Inc.
47 Hamel Rd
Lewiston, ME 04240
tel. "800-523-5902 or 207-784-8746"
fax. "207-786-2211"


Carpet made from recycled plastic

Enviro-Tech
Manufacturer:
Image Industries Inc.
PO Box 5555
Armuchee, GA 30105
tel. "800-722-2504 or 706-235-8444"


Historic Carpet

Manufacturer:
J. R. Burrows & Co. Historical-Design Merchants
393 Union St
PO Box 522
Rockland, MA 02370
tel. "781-982-1812"


Side Trip

Contractor:
Woodward Grosvenor & Co. Ltd.
Stourvale Mills
Green St
Kidderminster, Worcestershire, England DY10 1AT
tel. """011-44-1562-820020,"""
fax. "011-44-1562-820042"


Alarm System

Manufacturer:
Wayne Alarm Systems
424 Essex St
Lynn, MA 01902-3624
tel. "781-639-000"


Appliances

Manufacturer:
KitchenAid
Benton Harbor, MI 49022
tel. 800-422-1230


Reproduction Furniture

Manufacturer:
Henkel-Harris Co. of Virginia
184 Capitol Ln
Winchester, VA 22602-2437
tel. "540-667-4900"
fax. "540-667-8261"