Products & Services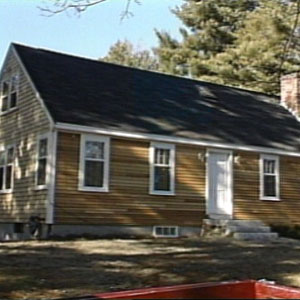 Browse all the products and services used on this project house, sorted either by category for all episodes, or by individual episode to find a resource used in a particular show.
This Old House does not endorse any product or service mentioned within this Web site.
Furnishings
Carpet

Anything Goes Fantastic Carpet
Supplier:
Belmont Flooring
466 Trapelo Rd
Belmont, MA 02178
tel. "617-484-0105"

Manufacturer:
Armstrong World Industries
PO Box 3001
Lancaster, PA 17604
tel. "717-397-0611"

Episode 612
Lumber

Installer:
Furman Lumber Inc
32 Manning Rd
PO Box 130
Billerica, MA 01821
tel. "800-THE-WOOD or 978-670-3800"


Carpet

Anything Goes Fantastic Carpet
Supplier:
Belmont Flooring
466 Trapelo Rd
Belmont, MA 02178
tel. "617-484-0105"

Manufacturer:
Armstrong World Industries
PO Box 3001
Lancaster, PA 17604
tel. "717-397-0611"


Granite Stoop

Manufacturer:
Roger Hopkins
Naturalistic Gardens
277 Concord Rd
Sudbury, MA 01776
tel. "978-443-7572"


Appliances

Manufacturer:
GE Appliances
tel. 800-626-2000