Products & Services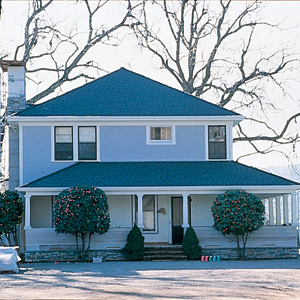 Browse all the products and services used on this project house, sorted either by category for all episodes, or by individual episode to find a resource used in a particular show.
This Old House does not endorse any product or service mentioned within this Web site.
Flooring
Floor Finish

Water-based Pacific Strong
Manufacturer:
BonaKemi USA, Inc.
14805 E Moncrieff Pl
Aurora, CO 8001
tel. "800-872-5515"


Oak Flooring

Manufacturer:
Saroyan Lumber Co.
6230 S Alameda St
Huntington Park, CA 90255
tel. "323-589-5704"

Episode 1426
Side Trip

Contractor:
Vine Cliff Cellars
NOT OPEN TO THE PUBLIC
7400 Silverado Trail
Napa, CA 94558
tel. "707-944-1364"


Deleading Contractor

Contractor:
Stan Reynolds
OEP Painting
543 Andover St
San Francisco, CA 94110
tel. "415-648-7193"


Painting Contractor

Contractor:
Armstrong Painting
774 Harrison St
San Francisco, CA 941077-1235
tel. "415-777-1234"


Paint

Manufacturer:
Glidden
tel. 800-454-3336


Portable Saw Table

Sidekick
Manufacturer:
Delta Machinery
4825 Hwy. 45 North
P.O. Box 2468
Jackson, TN 38302-2468
tel. 800-223-7278


Soffit Fluorescent Strips

Manufacturer:
H.E. Williams Inc
831 W Fairview Ave
Carthage, MO 64836-3736
tel. "417-358-4065"


Toilet

Manufacturer:
Kohler Co
444 Highland Drive
Kohler, WI 53044
tel. 800-456-4537


Under-sink Water Purifier

Manufacturer:
Culligan Water Conditioning
tel. 888-440-4542


Appliances

Manufacturer:
KitchenAid
Benton Harbor, MI 49022
tel. 800-422-1230


Custom Wooden Doors With MDF Panels

Manufacturer:
Simpson Door Co.
tel. (800) 952-4057


Louver Doors

Manufacturer:
Maywood Doors
1001 Main St, Suite 801
Lubock, TX 79401-3322
tel. "800-879-6299"


Door Hardware And Milling

Manufacturer:
Santa Rosa Hardware Co.
4180 S Moreland Ave
Santa Rosa, CA 95407
tel. "707-584-7033"


Brass Hardware

Manufacturer:

Wine Storage Unit

Undercounter model 15WC
Manufacturer:
U-Line Corporation
PO Box 245040
Milwaukee, WI 53224-9540
tel. 414-354-0300


Wooden Flagpole

Manufacturer:
Hennessey House Wooden Flagpoles
20 Spring St
PO Box 57
Sierra City, CA 96125
tel. "800-285-2122"


Catering

Contractor:
Wild Thyme Catering
2770 Camino Diablo
Walnut Creek, CA 94596
tel. "925-945-7939"


Shower

Manufacturer:
Kohler Co
444 Highland Drive
Kohler, WI 53044
tel. 800-456-4537


Faucets

Manufacturer:
Kohler Co
444 Highland Drive
Kohler, WI 53044
tel. 800-456-4537


Sinks

Manufacturer:
Kohler Co
444 Highland Drive
Kohler, WI 53044
tel. 800-456-4537