Products & Services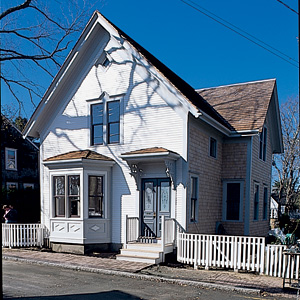 Browse all the products and services used on this project house, sorted either by category for all episodes, or by individual episode to find a resource used in a particular show.
This Old House does not endorse any product or service mentioned within this Web site.
Millwork & Mouldings
Millwork

Installer:
Kevier-Willard Lumber Corp
11-13 Graf Rd
Newburyport, MA 01950-4091
tel. "978-462-7193"

Episode 1618
Side Trip

Contractor:
Tech Center
Lightolier
631 Airport Rd
Fall River, MA 02720
tel. "508-679-8131"


Wall bed

Manufacturer:
Sico North America, Inc.
7525 Cahill Rd
PO Box 1169
Minneapolis, MN 55440
tel. "800-328-6138"


Toilets

Manufacturer:
Kohler Co
444 Highland Drive
Kohler, WI 53044
tel. 800-456-4537


Sinks

Manufacturer:
Kohler Co
444 Highland Drive
Kohler, WI 53044
tel. 800-456-4537


Faucets

Manufacturer:
Kohler Co
444 Highland Drive
Kohler, WI 53044
tel. 800-456-4537


Automatic Washer Shut-Off Valve

Manufacturer:
Watts Regulator Company
815 Chestnut Street
North Andover, MA 01845
tel. 978-688-1811


Painting Contractor

Contractor:
L & R Custom Painting
41 Compass Cir
Hyannis, MA 02601
tel. "508-790-7050"


Paint

Manufacturer:
Glidden
tel. 800-454-3336


Brass Hardware

Tarnishproof
Manufacturer:

Lighting Designer

Contractor:
Melissa Zagorites
ArcLight
221 Main St
Nashua, NH 03060
tel. "603-882-6052"
fax. "603-595-6755"


Light Fixture

Manufacturer:
Brass Light Gallery
131 S First St
Milwaukee, WI 53204
tel. "414-271-8300"


Fans

Manufacturer:
Casablanca Fan Company
tel. 888-227-2178


Granite Countertops

Manufacturer:
Terra Nova Marble & Granite, Inc
171 Clay Pond Rd
Bourne, MA 02532
tel. "800-570-1526 or 508-759-1526"


Stove

Manufacturer:
Jenn-Air Co.
403 West 4th St North
Newton, IA 50208
tel. 800-536-6247


Dishwasher

Manufacturer:
Jenn-Air Co.
403 West 4th St North
Newton, IA 50208
tel. 800-536-6247


Refrigerator

Manufacturer:
Jenn-Air Co.
403 West 4th St North
Newton, IA 50208
tel. 800-536-6247


Tub

Manufacturer:
Kohler Co
444 Highland Drive
Kohler, WI 53044
tel. 800-456-4537