Products & Services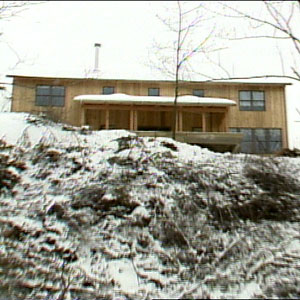 Browse all the products and services used on this project house, sorted either by category for all episodes, or by individual episode to find a resource used in a particular show.
This Old House does not endorse any product or service mentioned within this Web site.
Materials
Lumber

Installer:
Furman Lumber Inc
32 Manning Rd
PO Box 130
Billerica, MA 01821
tel. "800-THE-WOOD or 978-670-3800"


Post and Beam Kit

Manufacturer:
Habitat Post & Beam Inc
21 Elm Street
South Deerfield, MA 01373
tel. "800-992-0121"


Wire Products

Manufacturer:
Phifer Wire Products
PO Box 1700
Tuscalossa, AL 35403-1700
tel. "205-345-2120"


Drywall

Manufacturer:
Gold Bond Building Products
Div of National Gypsum Corp
2001 Rexford Rd
Charlotte, NC 28211
tel. "704-365-7300"

Episode 620
Lumber

Installer:
Furman Lumber Inc
32 Manning Rd
PO Box 130
Billerica, MA 01821
tel. "800-THE-WOOD or 978-670-3800"


Vinyl Flooring

Designer Solarian
Manufacturer:
Armstrong World Industries
PO Box 3001
Lancaster, PA 17604
tel. "717-397-0611"


Ceiling Fan

Manufacturer:

Appliances

Manufacturer:
Whirlpool Corporation
2000 N. M-63
Benton Harbor, MI 49022-2692
tel. 269-923-5000


Electrician

Contractor:
Donald Manseau
No current address is available