Products & Services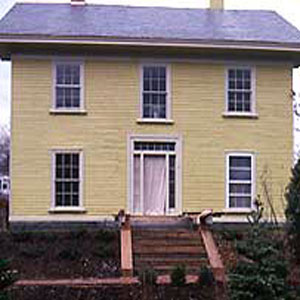 Browse all the products and services used on this project house, sorted either by category for all episodes, or by individual episode to find a resource used in a particular show.
This Old House does not endorse any product or service mentioned within this Web site.
Plumbing
Gas Water Heater

Supplier:
Trethewey Bros. Plumbing and Heating
4280 Washington Street
Roslindale, MA 02131
tel. 617-325-3283
fax. 617-325-7586


Water Purifier

Installer:
Patrick Mertens
103 Union St
Watertown, MA 02172
tel. "617-924-0959"

Episode 326
Mirror

Manufacturer:
Binswanger Mirror
No current address is available


Light Fixtures

Installer:
Watertown Electric
No current address is available


Exercise Equipment

Manufacturer:
American Corp
No current address is available


Interior Designer

Contractor:
Bob Ditmer
Better Homes and Gardens
No current address is available


Computer

Manufacturer:
Digital Corp
No current address is available