Products & Services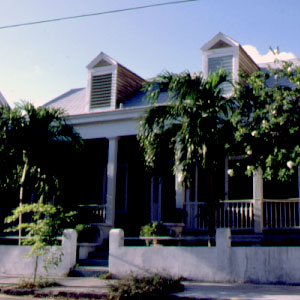 Browse all the products and services used on this project house, sorted either by category for all episodes, or by individual episode to find a resource used in a particular show.
This Old House does not endorse any product or service mentioned within this Web site.
Lighting
Landscape Lighting

Installer:
Kim Lighting
PO Box 60080
City of Industry, CA 91741-0080
tel. "626-968-5666"


Light Fixture

Dimmable incandescent valence strips
Manufacturer:
Lucifer Lighting Company
414 Live Oak St
San Antonio, TX 78202
tel. "800-879-9797 or 210-227-7329"

Episode 1826
Pool Heat Pump

Heat Wave
Manufacturer:
Aqua Cal
2737 24th St North
St. Petersburg, FL 33713
tel. "800-786-7751 or 727-823-5642"


Heat Pump

Installer:
Carrier Corporation Florida
9093 Phillips Hwy
Jacksonville, FL
tel. "904-363-3585"


Tile

Concrete Cuban
Installer:
Astra Tile Wholesale Tiles and Accessories
1902 Flagler St
Tampa, FL 33605
tel. "813-248-0455"
fax. "813-248-1563"


Mirrored Vanity

Robern by Kohler
Installer:
PL Bath Products
PO Box 262
Bensalem, PA 19020
tel. "800-488-2284"


Side Trip

Contractor:
Hansen & Bringle Shutter Makers
5750 2nd Ave
Key West, FL 33040
tel. "305-294-4279"
fax. "305-292-7721"


Door Hardware

The Estate Collection
Manufacturer:

Landscape Architect

Contractor:
Craig Reynolds
PO Box 6483
Key West, FL 33040


Landscape Contractor

Contractor:
Mari Blair
Plant Creations, Inc., Nursery and Landscape
28301 SW 172 Ave
Homestead, FL 33030
tel. "305-248-8147"
fax. "305-248-8151"


Plants And Trees

Contractor:
Mari Blair
Plant Creations, Inc., Nursery and Landscape
28301 SW 172 Ave
Homestead, FL 33030
tel. "305-248-8147"
fax. "305-248-8151"


Landscape Lighting

Installer:
Kim Lighting
PO Box 60080
City of Industry, CA 91741-0080
tel. "626-968-5666"


Irrigation Equipment

Manufacturer:
Rain Bird
tel. 800-724-6247


Venetian Blinds

Country Woods Classics , #812C, and #438 trim
Manufacturer:
Hunter Douglas Window Fashions
39 East 51st St
New York, NY 10022
tel. 800-937-7895
fax. 212-891-0200


Shades

Silhouette 3" in Linen Flirt (#A20-127)
Manufacturer:
Hunter Douglas Window Fashions
39 East 51st St
New York, NY 10022
tel. 800-937-7895
fax. 212-891-0200


Electrician

Contractor:
Will Benson
PO Box 4393
Key West, FL 33041
tel. "305-296-5855"


In-line ventilation system

Manufacturer:
Fantech
1712 Northgate Blvd.
Sarasota, FL 34234
tel. "800-747-1762"
fax. "800-487-9915"


Light Fixture

Dimmable incandescent valence strips
Manufacturer:
Lucifer Lighting Company
414 Live Oak St
San Antonio, TX 78202
tel. "800-879-9797 or 210-227-7329"


Refrigerator

650
Manufacturer:
Sub-Zero
tel. 800-222-7820


Kitchen Supplies

Installer:
The Restaurant Store
313 Margaret St
Key West, FL 33040
tel. "305-294-7994"
fax. "305-294-8828"


Wok

GP24WKS
Manufacturer:
Thermador Corporation
5551 McFadden Ave
Huntington Beach, CA 92649
tel. 800-656-9226


Range

PRDS366US
Manufacturer:
Thermador Corporation
5551 McFadden Ave
Huntington Beach, CA 92649
tel. 800-656-9226


Dishwasher

DW246US
Manufacturer:
Thermador Corporation
5551 McFadden Ave
Huntington Beach, CA 92649
tel. 800-656-9226


Sink

Franke
Manufacturer:
Inter Mark
180 Park Ave, Suite 140
Elmhurst, IL 60126
tel. "630-832-5261"


Faucet

Franke
Manufacturer:
Inter Mark
180 Park Ave, Suite 140
Elmhurst, IL 60126
tel. "630-832-5261"


Water Purifier

Franke
Manufacturer:
Inter Mark
180 Park Ave, Suite 140
Elmhurst, IL 60126
tel. "630-832-5261"


Shower Door Glass

Manufacturer:
Century Shower Door, Inc.
250 Lackawanna Ave
West Patterson, NJ 007424
tel. "800-524-2578"
fax. "973-785-0777"


Range Hood

PHE60US
Manufacturer:
Thermador Corporation
5551 McFadden Ave
Huntington Beach, CA 92649
tel. 800-656-9226


Grill

CGB30
Installer:
Thermador Corporation
5551 McFadden Ave
Huntington Beach, CA 92649
tel. 800-656-9226


Rite-Temp Valve

K-304-KS
Manufacturer:
Kohler Co
444 Highland Drive
Kohler, WI 53044
tel. 800-456-4537


Rite-Temp Shower Faucet

K-T6910-2A-CP, Triton, polished chrome
Manufacturer:
Kohler Co
444 Highland Drive
Kohler, WI 53044
tel. 800-456-4537


Toilet

K-3427-0, Highline, white
Manufacturer:
Kohler Co
444 Highland Drive
Kohler, WI 53044
tel. 800-456-4537


Toilet Seat

K-4652-A-0, Lustra, white
Manufacturer:
Kohler Co
444 Highland Drive
Kohler, WI 53044
tel. 800-456-4537


Bidet

K-4854-0, San Tropez, white
Manufacturer:
Kohler Co
444 Highland Drive
Kohler, WI 53044
tel. 800-456-4537


Bidet Faucet

K-9274-K-CP, Triton, polished chrome
Manufacturer:
Kohler Co
444 Highland Drive
Kohler, WI 53044
tel. 800-456-4537


Valve

K-307-K, Falling Water
Manufacturer:
Kohler Co
444 Highland Drive
Kohler, WI 53044
tel. 800-456-4537


Faucet Trim

K-T196-CP, Falling Water, polished chrome
Manufacturer:
Kohler Co
444 Highland Drive
Kohler, WI 53044
tel. 800-456-4537