Products & Services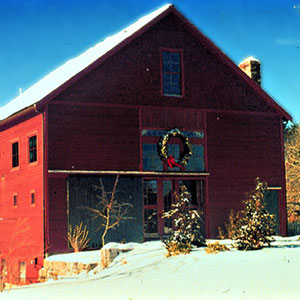 Browse all the products and services used on this project house, sorted either by category for all episodes, or by individual episode to find a resource used in a particular show.
This Old House does not endorse any product or service mentioned within this Web site.
Millwork & Mouldings
Staircase

Manufacturer:
Arcways, Inc.
1076 Ehlers Rd
PO Box 763
Neenah, WI 54957
tel. "800-558-5096"

Episode 920
Railing Fabricator

Contractor:
Auciello Iron Works
560 Main St
Hudson, MA 01749-2909
tel. "978-568-8382"

Supplier:
Auciello Iron Works
560 Main St
Hudson, MA 01749-2909
tel. "978-568-8382"


Baseboard Heating

Manufacturer:
Radiant Panel Corp
No current address is available


Towel Warmers

Manufacturer:
Runtal North America Inc
187 Neck Rd
Haverhill, MA 01835
tel. "978-373-1666"


Countertops

Swanstone #VT1B in midnight galaxy
Manufacturer:
Swan Corp
1 City Center
Suite 2300
St. Louis, MO 63101
tel. "800-325-7008 or 314-231-8148"
fax. "314-231-8165"


Bathroom Cabinets

Manufacturer:
Homecrest Corp
PO Box 595
Goshen, IN 46526
tel. "219-533-9571"


Bathroom Fixtures

Manufacturer:
American Standard
P.O. Box 6820
1 Centennial Plaza
Piscataway, NJ 08855-6820
tel. 800-442-1902


Toilets

Manufacturer:
American Standard
P.O. Box 6820
1 Centennial Plaza
Piscataway, NJ 08855-6820
tel. 800-442-1902


Water Treatment System

Manufacturer:
Cuno
400 Research Pkwy
Meriden, CT 06450
tel. "203-237-5541"


Sinks

Manufacturer:
Symmons Industries
tel. 800-796-6667


Mirrors

Manufacturer:
National Plate Glass
216 McGrath Highway
Somerville, MA 02143
tel. "617-523-5315"


Hardware

Manufacturer:

Tile

Manufacturer:
Latco Ceramic Tile
No current address is available


Appliances

Manufacturer:
Thermador Corporation
5551 McFadden Ave
Huntington Beach, CA 92649
tel. 800-656-9226


Refrigerator

Manufacturer:
KitchenAid
Benton Harbor, MI 49022
tel. 800-422-1230


Central Vacuum System

Supplier:
J G Manzi Distributors Inc
46 Prince St
Danvers, MA 01923-1438
tel. "978-774-4353"

Manufacturer:
Vacuflo
512 West Gorgas Street
Louisville, OH 44641
tel. 330-875-5556[BR] 800-822-8346

Installer:
J G Manzi Distributors Inc
46 Prince St
Danvers, MA 01923-1438
tel. "978-774-4353"


Interior Designer

Contractor:
Jean Lemmon
Country Home Magazine
1716 Locust St
Des Moines, IA 50309-3038
tel. "515-284-2267"


Window Shades

Duette Eclipse
Manufacturer:
Hunter Douglas Window Fashions
39 East 51st St
New York, NY 10022
tel. 800-937-7895
fax. 212-891-0200