Products & Services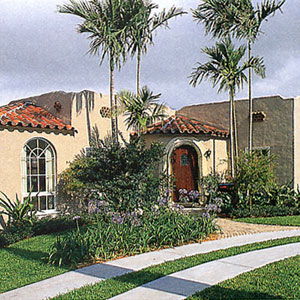 Browse all the products and services used on this project house, sorted either by category for all episodes, or by individual episode to find a resource used in a particular show.
This Old House does not endorse any product or service mentioned within this Web site.
Cabinets & Hardware
Cabinets

Manufacturer:
Holiday Kitchens Inc
120 West Allen St
Rice Lake, WI 54868
tel. "715-234-8111"
fax. "715-234-6370"


Custom Cabinets

Manufacturer:
Highgate Woodworks Inc
5750 Columbia Circle
Mangonia Park, FL 33407
tel. "561-688-9625"
fax. "561-881-1179"

Episode 2026
Patio Pavers

Contractor:
Precise Paving
1243 45th St
West Palm Beach, FL 33407
tel. "561-845-6040"
fax. "561-845-1787"

Manufacturer:
Alba Stone Products
809 Consortium Ct
London, Ontario, Canada, N6E2S8
tel. "800-267-2522"


Plantation Fans

23865 "The Original"
Manufacturer:

Refrigerator

KBRC36MHS
Manufacturer:
KitchenAid
Benton Harbor, MI 49022
tel. 800-422-1230


Dishwasher

KUDS01DJSS
Manufacturer:
KitchenAid
Benton Harbor, MI 49022
tel. 800-422-1230


Cooktop

KGCP467JSS
Manufacturer:
KitchenAid
Benton Harbor, MI 49022
tel. 800-422-1230


Microwave Combination Oven

KEMS308GSS
Manufacturer:
KitchenAid
Benton Harbor, MI 49022
tel. 800-422-1230


Warming Drawer

KEWD105HSS
Manufacturer:
KitchenAid
Benton Harbor, MI 49022
tel. 800-422-1230


Range Hood

KWCU360JSS
Manufacturer:
KitchenAid
Benton Harbor, MI 49022
tel. 800-422-1230


Undercounter Wine Cellar

KUWS246ESS
Manufacturer:
KitchenAid
Benton Harbor, MI 49022
tel. 800-422-1230


Disposal

WCDS250X
Manufacturer:
KitchenAid
Benton Harbor, MI 49022
tel. 800-422-1230


Sink

Memoirs 30" Pedestal in Stately White
Manufacturer:
Kohler Co
444 Highland Drive
Kohler, WI 53044
tel. 800-456-4537

Installer:
Wool Plumbing Supply of West Palm Beach
6778 N Military Trail
West Palm Beach, FL 33407
tel. "561-863-7788"


Air-conditioner

Split-System
Supplier:
Robert R McGill Air Conditioning
333 South 3rd St
Lantana, FL 33460
tel. "561-588-2630 or 561-391-8130"

Manufacturer:
Bryant Air Conditioning Equipment
5401 Cornhusker Hwy
Lincoln, NE 68504
tel. "402-467-1111"
fax. "402-467-2791"


Washer

W1930
Manufacturer:
Miele
tel. 800-346-4353


Dryer

T1520
Manufacturer:
Miele
tel. 800-346-4353


Cast Concrete Columns

Installer:
Palm Beach Cast Stone
809 North Railroad Ave
West Palm Beach, FL 33401
tel. "561-835-4085"


Pecky Cypress

Installer:
Palm Beach Woodwork Co
800 23rd St
West Palm Beach, FL 33407
tel. "561-833-4502 or 800-226-8774"


French Door Retractable Screens

Manufacturer:
Phantom Screens
30451 Simpson Rd
Abbotsford, B.C. V2T 6C7
Canada
tel. 604-855-3654
Contact: Crystal Gerrits


Pool Contractor

Contractor:
Royal Palm Pools
Greenacres City, FL
tel. "561-798-3711"
fax. "561-798-5908"


Pool Heat Pump

Chlorine-Free Pool Maintenance

Nature Soft Chlorinators
Manufacturer:
Pebble Tec
7950 E Acoma
Suite 105
Scottsdale, AZ 85260
tel. "800-937-5058 or 480-948-5058"
fax. "480-948-9808"


Chaise Lounge

Devon
Manufacturer:
Smith and Hawken
P.O. Box 8690
Pueblo, CO 81008-9998
tel. 800-940-1170


Table

Oxford
Manufacturer:
Smith and Hawken
P.O. Box 8690
Pueblo, CO 81008-9998
tel. 800-940-1170


Armchairs

Warwick
Manufacturer:
Smith and Hawken
P.O. Box 8690
Pueblo, CO 81008-9998
tel. 800-940-1170


Umbrella

Market
Manufacturer:
Smith and Hawken
P.O. Box 8690
Pueblo, CO 81008-9998
tel. 800-940-1170


Custom Garage Doors

Manufacturer:
Tourigny Woodworks
5750 Columbia Circle
Mangonia Park, FL 33407
tel. "561-863-5347"


Central Vacuum System

Manufacturer:
Vacuflo
512 West Gorgas Street
Louisville, OH 44641
tel. 330-875-5556[BR] 800-822-8346


Granite Countertops

Hawaiin Green
Installer:
Arc Stone
3114 Tuxedo Ave
West Palm Beach, FL 33405
tel. "561-478-8805"
fax. "561-478-8896"


Pool Pump

Pac Fab
Manufacturer:
Pentair
tel. "800-831-7133"


Toilet

Memoirs in Stately White
Manufacturer:
Kohler Co
444 Highland Drive
Kohler, WI 53044
tel. 800-456-4537

Installer:
Wool Plumbing Supply of West Palm Beach
6778 N Military Trail
West Palm Beach, FL 33407
tel. "561-863-7788"


Vanity

Memoirs Console Table
Manufacturer:
Kohler Co
444 Highland Drive
Kohler, WI 53044
tel. 800-456-4537

Installer:
Wool Plumbing Supply of West Palm Beach
6778 N Military Trail
West Palm Beach, FL 33407
tel. "561-863-7788"


Bath Tub

Mendota 5" Bath
Manufacturer:
Kohler Co
444 Highland Drive
Kohler, WI 53044
tel. 800-456-4537

Installer:
Wool Plumbing Supply of West Palm Beach
6778 N Military Trail
West Palm Beach, FL 33407
tel. "561-863-7788"


Web Cam

Manufacturer:
Earth Cam
84 Kennedy St
Hackensack, NJ 07601
tel. "201-488-1111"


Paint

Manufacturer: