Products & Services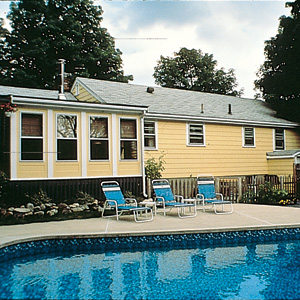 Browse all the products and services used on this project house, sorted either by category for all episodes, or by individual episode to find a resource used in a particular show.
This Old House does not endorse any product or service mentioned within this Web site.
Contractors & Services
Architect

Contractor:
J Scott Finn
Design Associates
432 Columbia St
Cambridge, MA 02141
tel. "617-661-9082"


Plumbing And Heating Contractor

Contractor:
Trethewey Bros. Plumbing and Heating
4280 Washington Street
Roslindale, MA 02131
tel. 617-325-3283
fax. 617-325-7586


Structural Engineer

Contractor:
Aberjona Engineering
1 Mt Veron St
Winchester, MA 01890
tel. "781-729-6188"


Electrician

Contractor:
Bisnaw Electric
20 Elm St
Canton, MA 02021
tel. "781-828-8631"

Episode 515
Lumber

Installer:
Furman Lumber Inc
32 Manning Rd
PO Box 130
Billerica, MA 01821
tel. "800-THE-WOOD or 978-670-3800"


Side Trip

Contractor:
Ryland Group
24025 Park Sorrento
Suite 400
Calabasas, CA 91302
tel. "818-223-7500 or 800-638-1768"


Windows

Manufacturer:
Pella Corp
102 Main St
Pella, IA 50219
tel. "515-628-1000"