Products & Services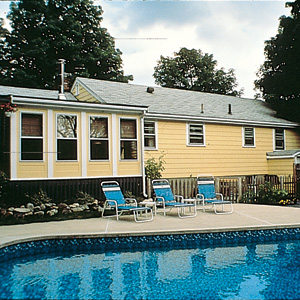 Browse all the products and services used on this project house, sorted either by category for all episodes, or by individual episode to find a resource used in a particular show.
This Old House does not endorse any product or service mentioned within this Web site.
Contractors & Services
Architect

Contractor:
J Scott Finn
Design Associates
432 Columbia St
Cambridge, MA 02141
tel. "617-661-9082"


Plumbing And Heating Contractor

Contractor:
Trethewey Bros. Plumbing and Heating
4280 Washington Street
Roslindale, MA 02131
tel. 617-325-3283
fax. 617-325-7586


Structural Engineer

Contractor:
Aberjona Engineering
1 Mt Veron St
Winchester, MA 01890
tel. "781-729-6188"


Electrician

Contractor:
Bisnaw Electric
20 Elm St
Canton, MA 02021
tel. "781-828-8631"

Episode 512
Lumber

Installer:
Furman Lumber Inc
32 Manning Rd
PO Box 130
Billerica, MA 01821
tel. "800-THE-WOOD or 978-670-3800"


Staplers

Manufacturer:

Nailers

Manufacturer:

Side Trip

Contractor:
Gropius House
68 Baker Bridge Road
Lincoln, MA 01773
tel. 617-227-3956
Contact: Peter Gittleman


Roof Paper

Manufacturer:
Owens-Corning Fiberglass Corporation
Owens-Corning World Headquarters
Owens-Corning Parkway
Toledo, OH 43659-0001
tel. 800-GET-PINK or 419-248-8000


Shingles

Manufacturer:
Owens-Corning Fiberglass Corporation
Owens-Corning World Headquarters
Owens-Corning Parkway
Toledo, OH 43659-0001
tel. 800-GET-PINK or 419-248-8000