Products & Services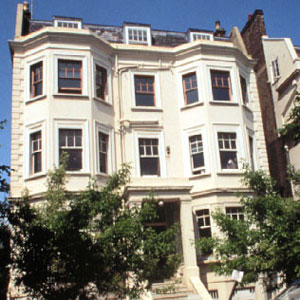 Browse all the products and services used on this project house, sorted either by category for all episodes, or by individual episode to find a resource used in a particular show.
This Old House does not endorse any product or service mentioned within this Web site.
Contractors & Services
Contractor

Contractor:
David Booth
Crown Management Ltd.
No current address is available


Realtor

Contractor:
Simone Skinner
Beauchamp Estates
24 Curzon Street
Mayfair, London, England, W1
tel. "071-499-7722"


Architect

Contractor:
Trevor Clapp Associates
No current address is available


Dry Rot Treatment

Contractor:
Renlon
No current address is available


Planning Consultant

Contractor:
Roger Birtles
Town Planning Consultancy
118 Southwark St
London, England, SE1 0SW
tel. "020-7928-1400"


Air Shipper

Contractor:
Federal Express (Boston area)
29 Sawyer Rd
Waltham, MA 02254
tel. "800-463-3339"


Kitchen Designer

Contractor:
Smallbone & Co (Devizes) Ltd
105-109 Fulham Rd
London, England, SW3 6RL
tel. "071-581-9989"


Interior Designer

Contractor:
Peter Leonard
Soho Design
No current address is available

Episode 1122
Side Trip

Contractor:
The Windmill Restaurant
149 Westbourne Grove
Notting Hill, London, England, W11 2RS


Power Tools

Manufacturer:
Black & Decker Ltd. in England
Head Office/Information
The Grove
Slough, Berkshire, England, SL1 1QQ
tel. "017-5351-1234"


Steel Work

Contractor:
Druid Engineering
No current address is available


Lumber

Installer:
Western Wood Products Association
522 SW Fifth Ave
Suite 500
Portland, OR 97204-2122
tel. "503-224-3930"
fax. "503-224-3934"