House Tour:
The Carlisle House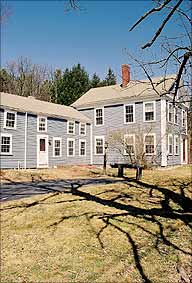 The classic Greek Revival farmstead at far right is connected to its barn by a 65-foot-wide ell (named for the L shape it makes with the house). The ell is two stories, but each story is far too small, as the cramped windows indicate. We'll replace the ell with a structure of similar overall height, but it will be a single lofty story. The road on which the house is located was a sleepy lane when the house was built, but its still-narrow width belies its new role as a major route through Carlisle. Our landscaping plan will need to include a way to screen the busy road from the house.
Continue The Carlisle House

Copyright © 2013 Time Inc. All rights reserved. Reproduction in whole or in part without permission is prohibited.