House Tour:
The Carlisle House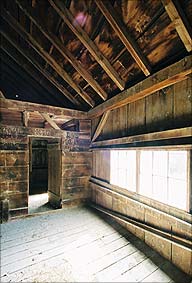 The exposed timbers and sheathing in the barn loft are testament to the barn's age and strength. We'll leave this section unfinished, so future owners can reimagine it for their own uses.
Continue The Carlisle House

Copyright © 2013 Time Inc. All rights reserved. Reproduction in whole or in part without permission is prohibited.