House Tour:
The Carlisle House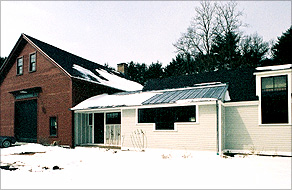 Photo 1 ? Sometimes you don't want to invite guests into the more private areas of your home. With consideration for the future residents of the Greek Revival farmstead, architects Jeremiah Eck and Steve Mielke designed the barn and ell as the living areas and kept all of the private bedrooms and baths in the house.
Photo 2 ? The TOH team demolished the original ell and its two cramped floors to make way for a more open and streamlined one-level that stood at the same height as the old building.
Photo 3 ? Underneath the black three-tab shingles are structural insulated panels, 8 1/4 inches thick, that help make the house more energy efficient.
Continue The Carlisle House

Copyright © 2014 Time Inc. All rights reserved. Reproduction in whole or in part without permission is prohibited.