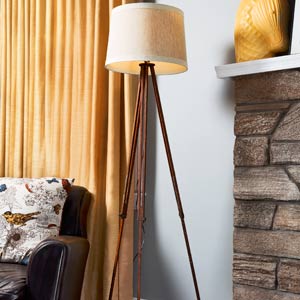 Surveyor's tripod lamps are beloved by designers for their clean lines and rustic charm,but they also have a great backstory: Early versions can be traced to the Middle East,where locals placed candles atop tripods left behind by British surveyors in the 1920s.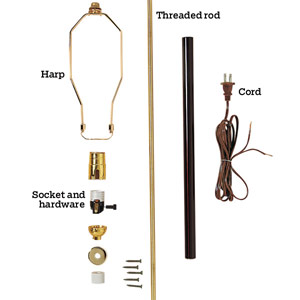 To get this high-end look, you'll need one vintage tripod (we found this one for $55 on
eBay
), a universal lamp kit (about $11; at home centers), and a lampshade (about $16;
target.com
). Drill a hole in the tripod top to thread the electrical cord. Follow the directions on the lamp kit for wiring the socket. Finally, secure the shade using the harp provided. Wiring the lamp takes less than 15 minutes, so you'll have plenty of time to bask in the glow of your handiwork.