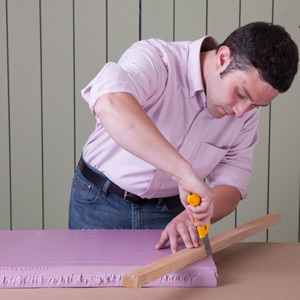 Step 1: Make the tombstone shape
Cut the insulation with a utility knife in the shape of a tombstone.

Step 2: Write your epitaph
Carve letters for the epitaph into the foam with a utility knife.

Step 3: Paint the tombstone
Spray the entire tombstone with stone-effect spray paint.

Step 4: Paint the epitaph
Using a small paintbrush, fill in the epitaph letters with paint.