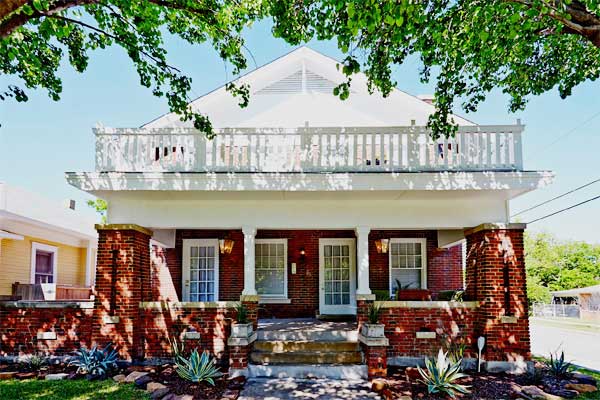 »
Welcoming Front Porch on a Classic Brick Craftsman
Jamey and Melissa Ice had been eyeing an abandoned 1920 brick house with Craftsman touches for years when it finally went to auction. At more than 4,000 square feet, it is one of the biggest homes in the Fairmount Historic District of Fort Worth, Texas, but it was in a state of total disrepair. Jamey made the only offer—just $1 above the asking price. With a major project on their hands, the couple tackled a complete overhaul on a skimpy budget—with Melissa taking on the design work and Jamey handling the building with some help from friends.
Shown:
The rehabbed corner-lot house with its deep front porch is a welcome addition to the neighborhood. The redo included replacing the roof and several broken windows, rebuilding the second-floor balcony, repairing damaged bricks, and overhauling the landscaping.
Watch the episode of Ask Ths Old House featuring this home.

Contribute to This Story Below