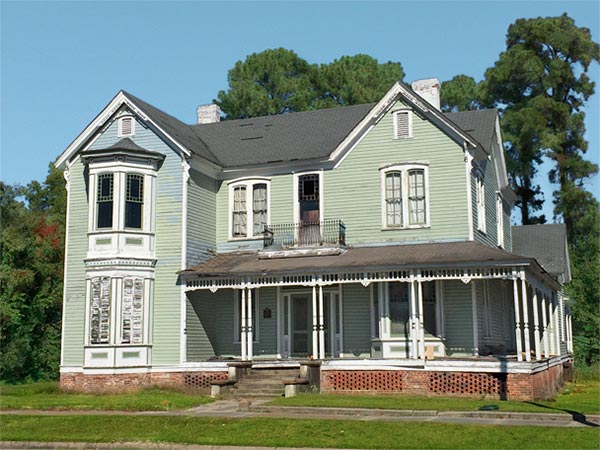 »
Majestic 1869 Manse
Published January, 2016
Price:
$55,000
Location:
La Grange, North Carolina
Contact:
Claudia Deviney, 252-482-7455;
cdeviney@presnc.org
The history:
The town of La Grange was founded in 1869 as a farming community, but a few residents were wealthy enough to build majestic homes. This manse was one of them, erected circa 1890 by George B. W. Hadley, the son of a prominent local physician, Dr. J. M. Hadley, who financed the project and lived upstairs while using the first floor as his office and exam area. The house passed through a few hands after the Hadleys, even serving a brief stint as a thrift shop. Now,
Preservation North Carolina
is looking for a new owner who can salvage its beauty.
Shown:
The four-bedroom, three-bath house is about 4,000 square feet and sits on a half-acre lot.

Contribute to This Story Below