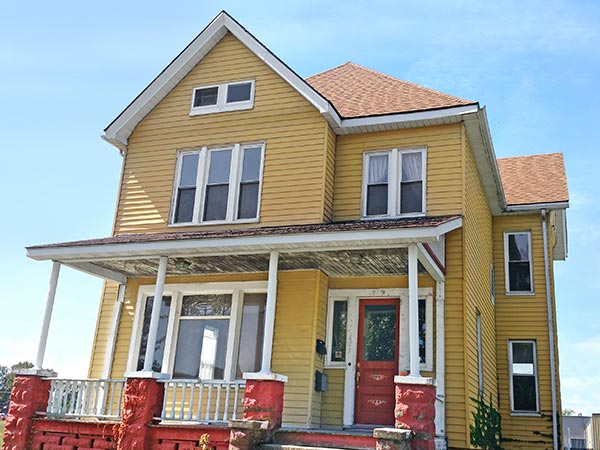 »
The History
Published: November 19, 2015

Price: Free (must be moved)
Location: Springfield, Illinois
Contact: Chris Becker, 217-553-4629

In the late 1800s, what is now the Enos Park area of Springfield was noted for its grand houses, owned by local captains of industry. It's no wonder: Just down the road, you could see the Italianate mansion where Mary Todd lived, with her sister Elizabeth, while she was being courted by her future husband, Abraham Lincoln. And around the corner? The site where Lincoln announced his (unsuccessful) 1858 run for the U.S. Senate. So by 1896, when George Helme moved into this newly built Queen Anne, the area was full of trade and political significance. The house has since seen many owners and a few renters but has been empty since 2013, when a hospital purchased the property it sits on.

Shown: The 2,800-square-foot house includes four bedrooms and three baths.

Contribute to This Story Below