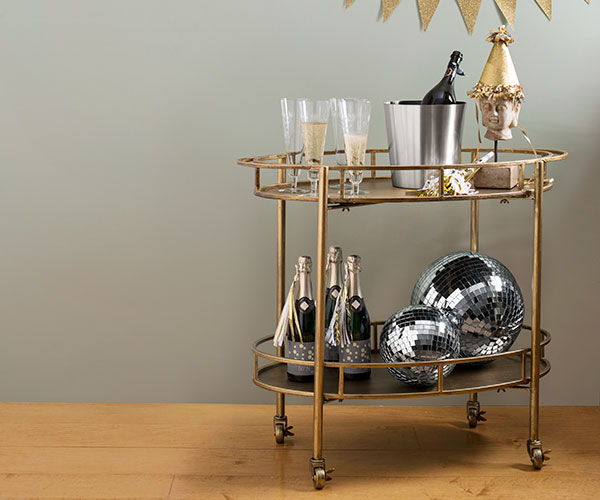 »
Mobile Storage
There's no denying the luxury of having a cart just for entertaining, with glasses, decanters, and bottles at the ready. But that glamour belies the true practicality of these pieces—with multiple tray tiers, and wheels for mobility, they provide a sweet storage spot that's easy to tuck away when not in use. Bar carts are most closely associated with the 1950s and 1960s, when at-home dinner parties were in vogue and the cocktail hour was a daily ritual, but they're picking up steam again thanks in large part to a renewed interest in DIY mixology. Here, nine different takes, from rustic to refined, to suit your home's style—whether you're hosting a New Year's shindig or just toasting a paint job well done.
Striking Gold
Creative Co-op
Made of:
Galvanized iron
Size:
34.5"Wx17.88"Dx30.13"H
Highlights:
The oval shape is eye-catching and provides plenty of usable deck space to boot.
About $289;
Wayfair
Contribute to This Story Below