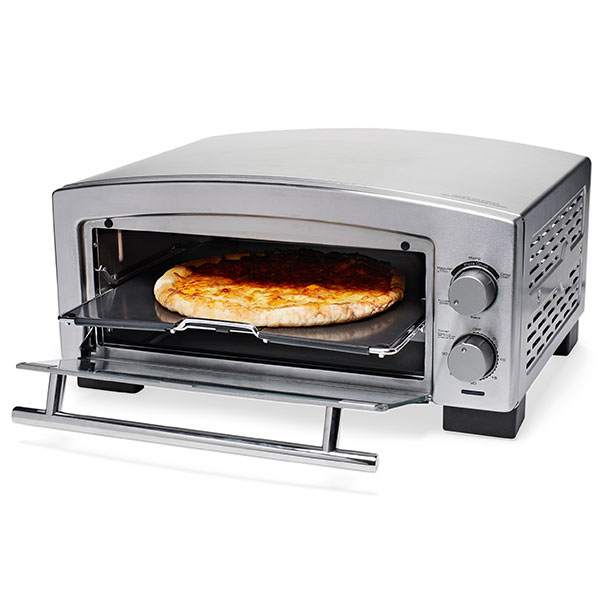 »
5-Minute Pizza Oven & Snack Maker (VIDEO)
Black & Decker
(Scroll down to see video)
Mimicking pro-style pizza ovens, this hot little number rises to 625 degree F and encloses your dinner in a low-ceilinged chamber that radiates heat from above and below, to brown and blister in no time. Just don't try to make toast.
About $150; Manufactured by
Black & Decker
, available at
Walmart
Learn more about the Black & Decker 5-Minute Pizza Oven in the video below.
Contribute to This Story Below