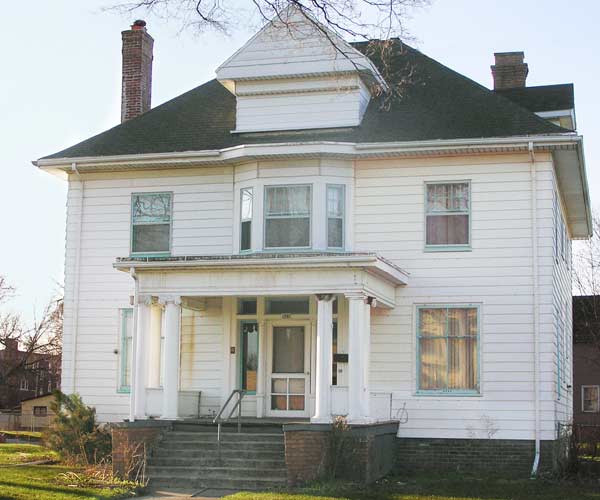 »
Fine Woodwork Details Throughout
Published September 2014
Price:
$40,000
Location:
Saginaw, Michigan
Contact:
Terri Lynn Miller, 989-245-4396
The History:
William McCorkle, who built this Colonial Revival circa 1907, was no stranger to a hard day's labor. After growing up on his family's farm, in northern Michigan, he moved to Saginaw and got a job as a timekeeper at a local mill, back when the city was experiencing a boom in the lumber trade. A tireless worker, he was ultimately promoted to manager of the mill; its renowned interior moldings and fine piano cases were in such demand that they were shipped as far away as New York and Chicago. The mill was also the source of the many fine woodwork details that McCorkle and his wife, Anna, put into this home, where they raised four children and remained into the 1940s. It has traded hands only a few times since. The current owner has resided here since 1971 and is hoping the next occupant will restore it to the grand showplace it once was.
Shown:
The four-bedroom, two-and-a-half-bath house sits on a large lot in the Cathedral district, a neighborhood lined with grand houses from the early 1900s.
Zillow, the real-estate marketplace, wants to see this home restored. As a Proud Preservation Partner of Save This Old House, Zillow is offering a $2,000 award to the buyer of this diamond in the rough. Contact
toh_marketing@timeinc.com
for details. And to explore more homes for sale, visit
zillow.com
. Offer expires 8/31/2015.

Contribute to This Story Below