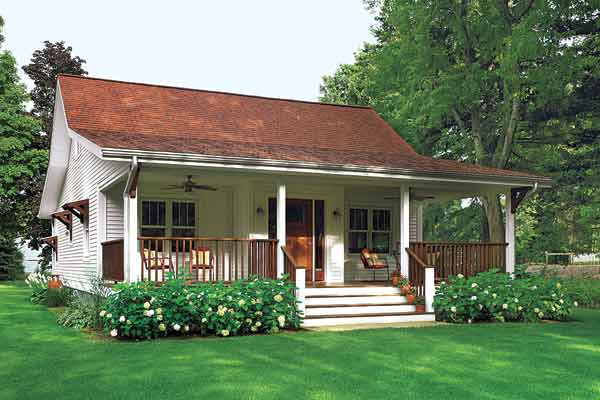 »
Welcoming, Refreshed Cottage: After
The morning we woke up to winged carpenter ants—hundreds of them, swarming over our bed— could have been the end of it. We had only been in our fixer-upper for a few weeks. And already we'd barely survived a night when the furnace's broken heat exchanger released enough carbon monoxide to have nearly killed us.

But Ann, my soon-to-be wife, hung in there.

Shown: Adding a deep porch with cedar railings and wide steps, cedar window awnings, fresh siding, and 50-year roof shingles gave the 1,400-square- foot home a welcoming new look.

Contribute to This Story Below