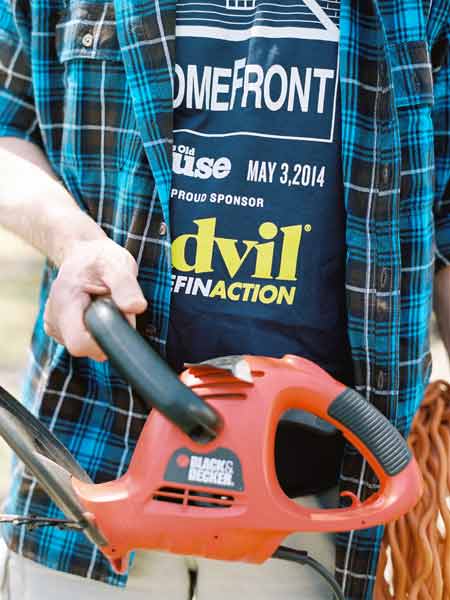 »
Lending a Helping Hand
For countless American families, the cost of even basic home repairs is out of reach.
HomeFront
is a community-based, volunteer-driven program that provides free repairs to seniors, the disabled, single-parent families, and other fixed- or low-income homeowners, enabling them to remain in their homes with an improved quality of life.
On the first Saturday of every May, HomeFront assembles crews of volunteers to help homeowners across the state of Connecticut repair and refresh their homes. On May 3, 2014, Team
TOH
was proud to take part in HomeFront Day for our 14th year.
HomeFront is just one of thousands of organizations that arranges such one-day "blitz" building events on national and local levels. It's easy to find one near you, and it's a truly rewarding experience. Scroll through this gallery to see what you can expect from a day of volunteering
(note: Richard Trethewey not included!).