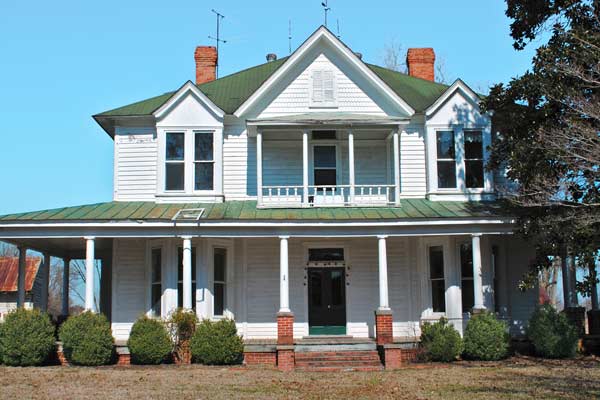 »
Grand, Intact Farmhouse
Published May 2014
Price: $0 (must be moved)
Location: Grimesland, North Carolina
Contact: Claudia Deviney, 252-482-7455

The History: After a fire destroyed the longtime home of tobacco baron Joseph John Laughinghouse in 1903, he and his wife, Eliza, decided to sell their 1,000-acre plantation. The land, which had been in Joseph's family for more than 100 years, contained some of the finest tobacco-growing soil around. Brothers Clarence and William Faucette, tobacconists by trade, bought the parcel for $20,000 and had so much success farming it that William was able to buy out Clarence's share and pay off the bank in only seven years. Around 1910, William built this grand farmhouse on the site of the original house, and he lived there with his wife and daughter, both named Louise. The house stayed in the family until 2011, when the owner of an adjacent property bought the estate for the land. He is now offering the house to anyone willing to move it.

Shown: The 4,363-square-foot house has six bedrooms and two-and-a-half bathrooms. It retains original exterior details, such as Doric columns and the center gable's fish-scale shingles.

Contribute to This Story Below