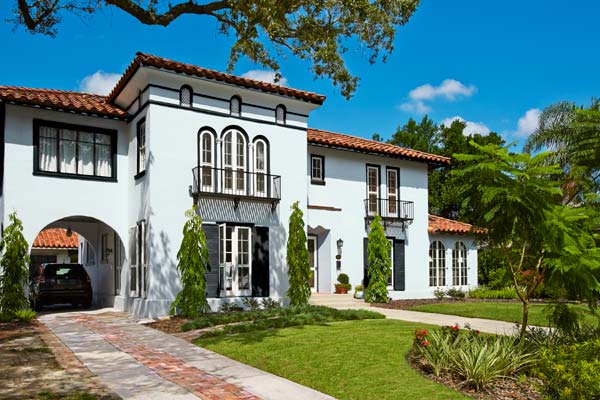 »
A Forever Home
"It was pitch black in there," Aimee Spencer says, recalling the first time she tried to poke her head into her family's new home. Operative word: tried. "The vegetation was way too close." And once she'd thrashed through it, she saw that "the draperies and shades had dry-rotted off their rods and rollers," she says. "There were layers of pet hair." It was hard to see the flooring for the fleas; one of the absentee owners had given a crowd of feral cats the run of the place, suggesting that he was not quite sold on the idea of making a sale.

"That house is not a good idea," the Realtor said, speaking from a safe distance.

Shown: Sandblasted, painted, and sprung from its jungle, the house now qualifies as a keeper.

Contribute to This Story Below