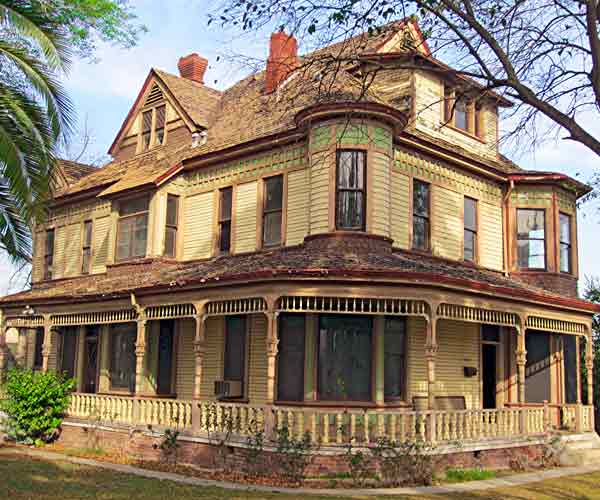 »
Lavish Home Ready to Move
Published April 2014
Price: $0 (must be moved)
Location: Riverside, California
Contact: Nathan Freeman, 951-826-5374

The History: In the mid-1880s, dry-goods merchant William Sweatt left rural Iowa to seek his fortune. He headed west, settling in Riverside, where he found success early, serving as the director of a bank and then opening a furniture business. This lavish Queen Anne, which he built with his wife, Nettie, in 1891, was to serve as a testament to just how far he'd come in the few short years since leaving home. Sadly, the good times didn't last; Sweatt's business collapsed in 1894, and he and Nettie divorced in 1897. Left alone in the 4,878-square-foot house, she divided it into apartments before moving to Los Angeles in 1902. Since then, the house has had over a dozen owners. In 2008, the city bought it so that it could be relocated and restored. But the city failed to find the funds to move the house and decided to offer the place to anyone willing to move it within Riverside, which would allow a local college to expand onto the lot.

Shown: The five-bedroom, four-bath house has a detailed exterior with decorative clapboard siding, a turret, and patterned brick chimneys.

Contribute to This Story Below