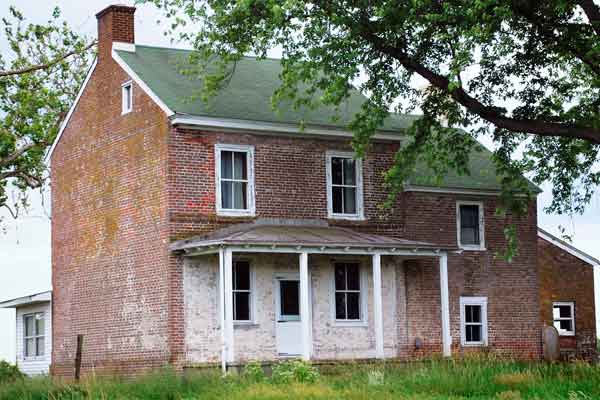 Photo: Courtesy of Delaware Wild Lands and Wes Jones
»
Farmhouse Priced to Move!
Price: $0 (must be moved)
Location: Port Penn, Delaware
Contact: Kate Hackett, 302-378-2736

The history: In 1657, a young soldier named Peter Alrich embarked from Holland on the treacherous journey to the New World. After being shipwrecked, he arrived in what would eventually become Delaware and was tasked with helping defend a Dutch fort from the British. Later he was put in charge of overseeing local land deals, during which time he paid 1,120 guilders (about $640 today) for a 1,473-acre parcel where his grandson, also named Peter, later built this sturdy Georgian farmhouse. The circa 1760 house was home to many Alrich descendants before being sold to outsiders sometime in the 1800s.

Shown: The original structure was a single section with two rooms on the first and second floors. With two additions, the three-bedroom, one-bath house is now about 2,800 square feet.

Contribute to This Story Below