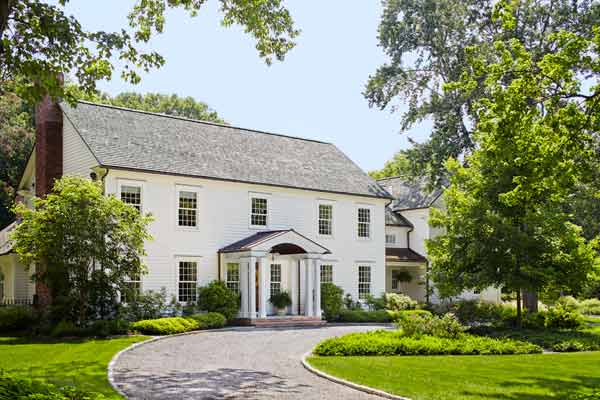 »
Fresh Facade
It's a rare first date that ends with a chorus of "Let's strip paint." But that's pretty much how things went when Christine Williams told her husband-to-be she'd always wanted to fix up an old house. "Me too," he said, adding, "I've been watching
This Old House
since I was 10." Two homes and 16 years later, the two still can't keep their hands off paint chips and lighting catalogs.
Asked what made them snatch up their current home, in New Jersey, right out of the hands of another buyer, Christine says fondly, "The place was a disaster."
A 1960s Neocolonial with squinty windows and wan interiors, the house sported a shallow-pitched roof and a cantilevered second floor—picture a facade with a beetle brow and an overbite. Plus aluminum siding.
Shown:
The redo gave the house a more gracious look, with wood windows, siding, and roof shingles.
Architect:
DeGraw & DeHaan Architects
, Middletown, NY
General contractor:
Built Tough Construction Co.
, East Rutherford, NJ
Custom cabinetry:
Royal Cabinet Co.
, Hillsborough, NJ
Custom carpentry:
Anthony Calandriello & Co., Fair Lawn, NJ; 973-427-6000

Contribute to This Story Below