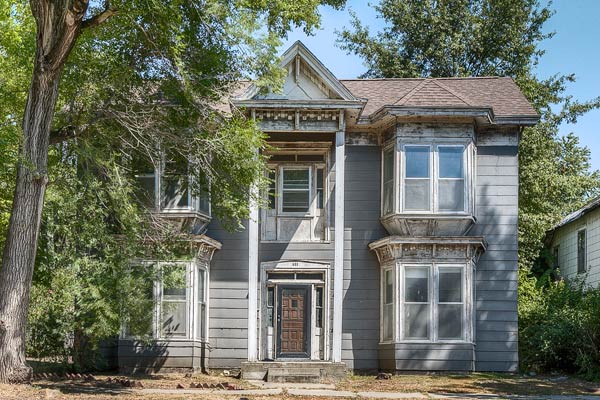 »
A Folk Victorian Full of Fancy Millwork
Published January 2014
Price: $39,000
Location: Brunswick, Missouri
Contact: Blake Dankert, 660-815-0381

The History: City Clerk William Finch, who built this Folk Victorian in the 1880s, was known locally for his meticulous attention to detail. In fact, an excerpt from his obituary reads, "His books were the perfection of neatness and accuracy and his work gave the best of satisfaction."

It should come as no surprise, then, that he was equally detail-oriented in designing this home, where he lived most of his life with his wife, Adeline, and where they raised their three children. The Finches sold the house in the 1940s, and it has since been home to five more families. The current owner began a restoration but now needs to move, before it can be completed.

Shown: The exterior of the 2,200-square-foot home blends elements of Gothic Revival, Italianate, and Queen Anne styles.

Contribute to This Story Below