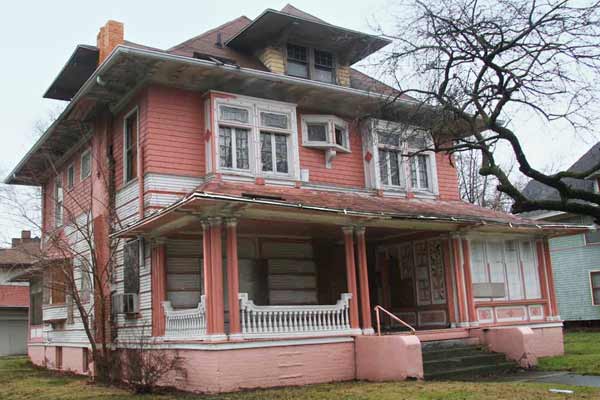 »
A Gem Among Restored Grand Homes
Published October 2013
Price: $4,777
Location: Toledo, Ohio
Contact: Judy Stone, 419-241-1717

The History: In the late 1800s, Toledo's Old West End neighborhood was a place for the city's affluent bankers and factory owners to escape the hustle and bustle of downtown. The streets were lined with grand houses, including this 1897 American Foursquare, first owned by Louis and Harriet Ottenheimer, who raised their son, Jack, here. Louis worked as a vice president of a cloak manufacturing company and in the 1920s became a banker. The Great Depression ended Toledo's banking and manufacturing boom, and many houses in the Old West End, including the Ottenheimer residence, were converted to rentals. The house has been vacant for three years.

Shown: The six-bedroom, three-bath house needs major repairs, but renovated homes in the area have sold for up to $290,000.

Contribute to This Story Below