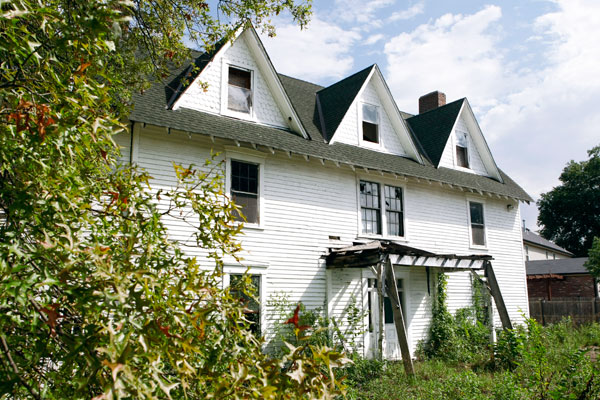 »
Historic Farmhouse
Published November 2013
Price $25,000
Location Maplewood, Missouri
Contact Marty Corcoran, 314-646-3603

The History: This grand farmhouse was built circa 1848 for State Senator Charles Rannells and his wife, Mary. The couple raised three children here, back when the home was part of their 2,200-acre estate. Their live-in staff tended the fields while Charles and Mary hobnobbed with prominent members of the community. Charles was even rumored to have rubbed elbows with Mark Twain and Ulysses S. Grant. In the 1920s, the house was sold and was used as a nursing home, reverting to a private residence in the 1970s. The city bought the house, vacant since 2000, in 2004 but has failed to fund its restoration. Now it's granting the place a 120-day stay of execution, during which time it must be sold—for less than the value of the land alone—to a new owner willing to restore it. If no buyer emerges, the house will be demolished and the lot cleared for sale.

Shown: The five-bedroom, two-bath house is on an oversize corner lot, estimated to be worth $65,000.

Contribute to This Story Below