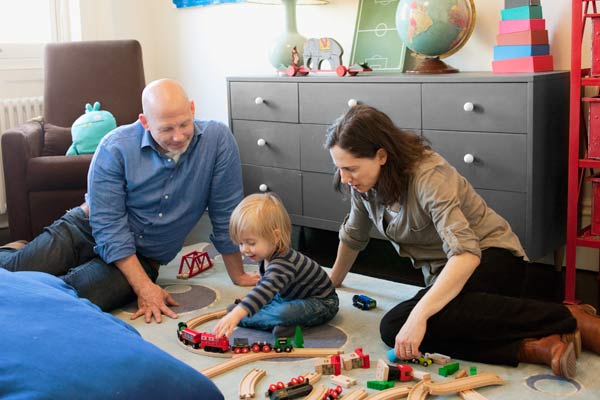 »
Long, Hard, Colorful Road
Heard the one about the magazine editor who spent all day telling his readers how to fix up their old houses, then went home at night to stare at blank walls?

Not that the guy in the corner office at This Old House has made a secret of the problems he's had trying to shore up his family's 1892 Hoboken, New Jersey, rowhouse. The contractor who went missing, the electrician who got away; close readers of Scott Omelianuk's monthly editor's letter may be forgiven for wondering how one seemingly intelligent homeowner could get into so much trouble. A whole-house redo that stretched to seven years—seriously?

"The process was slow. We were always looking for the perfect thing," comes the sheepish response.

Yet all that searching has clearly paid off, as Scott and his fellow perfectionist, wife Cara Dubroff, found the right things in each case, from the unique mix of mosaic and oversize glass subway tile in the powder room to the rift-sawn European-oak matched-grain-veneer slab-front cabinets in the kitchen.

Contribute to This Story Below