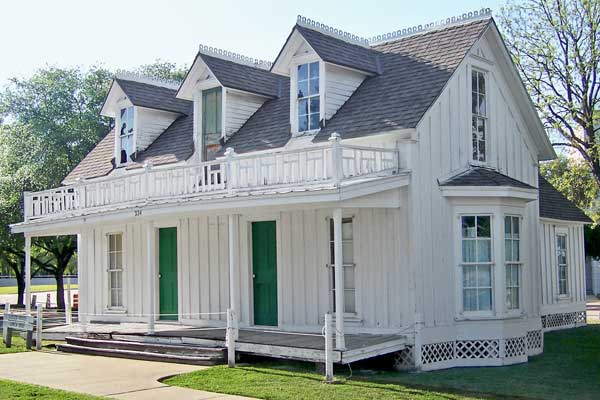 »
A Frontier Family's First Texas Home
Price: $0 (must be moved)
Location: Garland, Texas
Contact: Becky King, 972-205-2893

The History: It was 1868 when William and Lavenia Tinsley packed their children into a covered wagon and made the 1,100-mile trip west from Blacksburg, Virginia, to northeast Texas. The family settled on the outskirts of present-day Garland, where they bought just over 70 acres of land and a 196-square-foot log home. Several years later, they dismantled that home and built this farmhouse on a portion of the original foundation, reusing the floor joists, which likely date back to the 1840s. The couple had 10 children, so as many as 12 Tinsleys might have shared the small space at one time.

After decades in the family, the house was bought and sold several times and, on two occasions, was moved within town. For most of that time, it was owned by the Lyles family, for whom the house is named. In 1979, it was donated to the City of Garland. Now the house must be moved a third and, hopefully, final time—within the next six months—to make way for the construction of a new town square.

Shown: The house is approximately 1,200 square feet and is being stored by the town on a truck bed. Buildable lots in the area start at around $15,000. The city planned to restore the home but stopped after replacing the roof.

Contribute to This Story Below