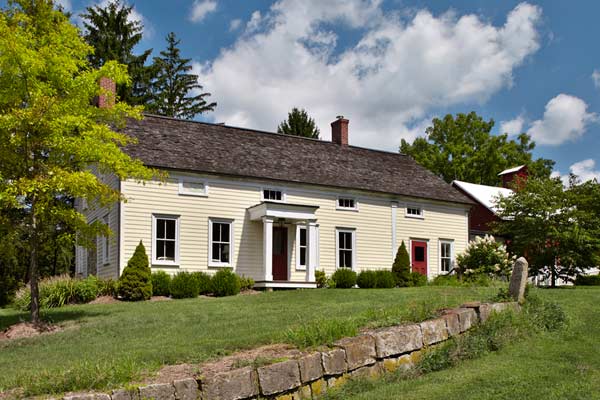 »
Respecting a House's Integrity
Houses aren't built to be museum pieces. Tastes change, new materials come along, and each owner gets to decide whether the place needs an extra bath—or a helipad. So it's best not to approach a newly acquired house with kid gloves and a fear of change, right?
Well, that depends, suggests Lynn Lillian, who played a leading role in the renovation of her family's farmhouse, in Warwick, New York. No way she'd move the kitchen back to the basement, where, conceivably, it was gathering smoke around the time George Washington passed through town. And she wasn't going to cover up the dining room's original hand-hacked beams, which a previous owner had exposed to great effect. At the same time, "we didn't want the integrity of the house to be compromised," she says. "We didn't want to move walls or take them down or put in a cathedral ceiling." In designing her 21st-century kitchen, she asked her architect, Jeff DeGraw, "What would the original farmers have done?"
An interesting question, as it turns out.
Architect and kitchen designer:
Jeff DeGraw, DeGraw & DeHaan Architects
, Middletown, NY
General contractor and cabinetmaker:
David Bartnowksi, Warwick, NY; 845-987-0067.

Contribute to This Story Below