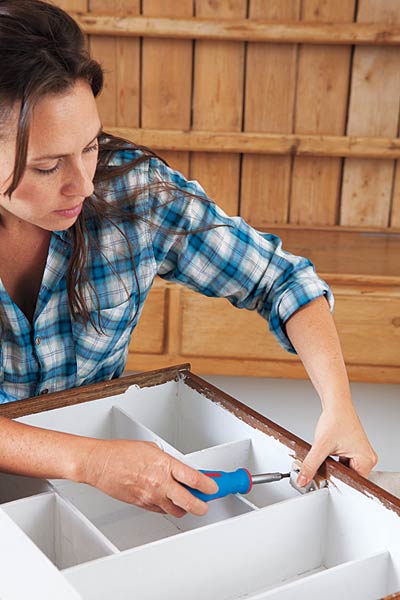 »
Bring New Life to Old Gems
Love hunting in salvage yards and vintage shops for one-of-a-kind pieces and knickknacks? Follow the lead of TOH's salvage-style expert, Amy Hughes, and use a little DIY knowhow to give old gems new life. Here are 23 ways to use those found objects to create new, unique pieces of furniture and accessories for your home.
To see more projects like these and read on about how to navigate the flea market or turn old architectural items into amazing new details, check out Amy's book,
This Old House Salvage-Style Projects
, available wherever books are sold.
Contribute to This Story Below