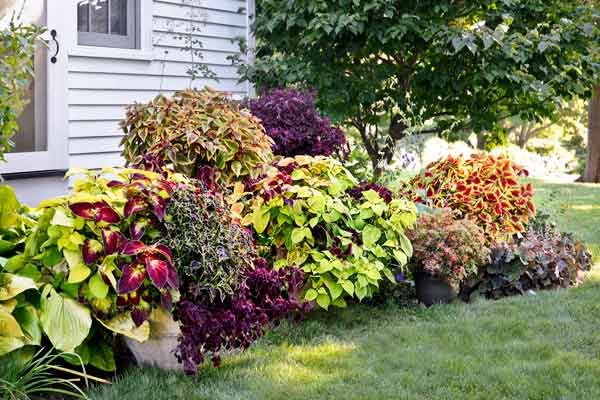 »
Sunbathing Hybrids
Who could resist a plant with patterned foliage in kaleidoscopic hues, one made for shade but fine with sun; a plant that's so easy to grow, it almost tends itself? Welcome to the world of coleus, that hot-blooded tropical once cherished by Victorians and subsequently grown for its ability to cheer up dappled spots.
The coleus here and on the following pages were photographed at
White Flower Farm
, which sells both new and old-favorite varieties.
Shown:
Interspersing easy-to-move potted plantings of yellow-green 'Zesty Zucchini' and deep rouge 'Gnash Rambler' in a border gives those varieties extra height—and allows for changing up the bed's look as the season wears on.

Contribute to This Story Below