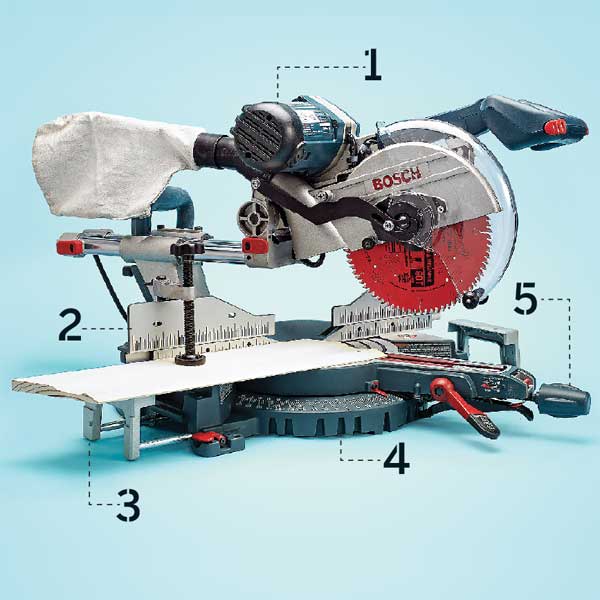 »
Powerful, Big-Cut Saws
These souped-up chop saws ride on rails, giving you the ability to plow through wide stock—we're talking 2×12s!—with ridiculous ease.
What to look for1.
A powerful motor that won't bog down.
2.
A tall fence to support angled crown.
3.
Built-in side extensions to support long boards.
4.
Easy-to-read angle markings.
5.
Up-front controls for no-hassle angle adjustments.
NOTE: For testing purposes, we replaced the blades that came with the saws and equipped each one with a 10-inch, 80-tooth Diablo blade, available from freudtools.com.
Contribute to This Story Below