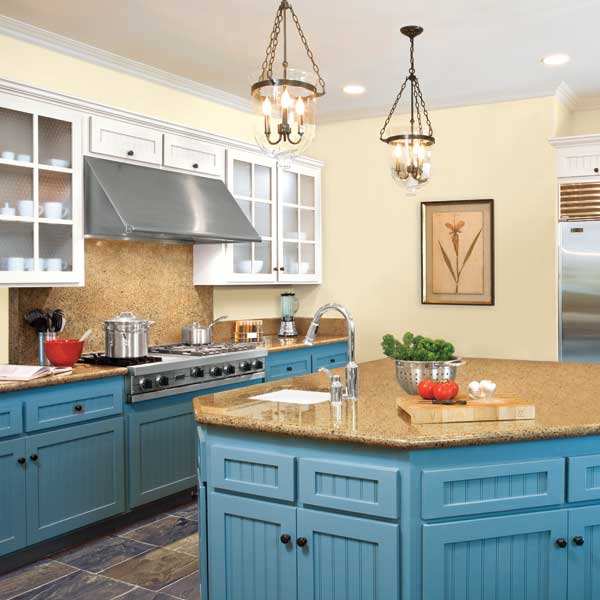 »
Center Stage
The countertop makes the kitchen. It's the work surface where you prepare food, eat casual family meals, perhaps even pay bills and help Junior with his homework. And of all the countertop materials you can buy, stone is the gold standard for both durability and character.

Every rock pulled from the earth has its own mineral color, veining, and speckles, brought vividly to life by stoneworkers' saws and polishing wheels. So whether you select a solid burgundy quartzite, a sky-blue granite, or a beige travertine-embedded with fossilized seashells, it will be as distinctive as an original work of art.

And as permanent, too. Unaffected by hot pans or water, a stone countertop will last as long as your house—maybe even longer. It needs only a little routine care and forethought to ward off water marks, stains, and etching typically caused by acidic foods. But even if the worst happens—a chipped edge, a red wine spill—most stones can be restored by a professional.

We explain the differences between the various stone types, offer money-saving tips, and cover the basics of stone care. By the end, you'll know what it takes to bring your kitchen, beautifully and dramatically, into the stone age.

Contribute to This Story Below