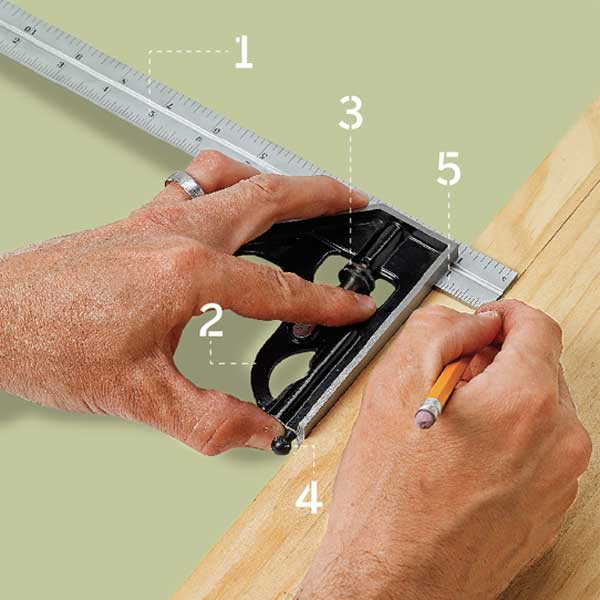 »
Jack of All Trades
Look past its gangly appearance and meet the most versatile layout tool going: the combination square. It'll mark lines, measure thickness, check for square, and much more. Click through to see the five that deserve a spot in our toolbox—from heirloom-quality to bargain-bin.

What to look for:
1. A blade with easy-to-read markings.
2. A pleasantly hefty square head, preferably cast iron or forged steel.
3. A knurled adjustment knob to lock or loosen the blade.
4. A scratch awl at least 1 inch long that fits snugly into the head.
5. Nicely machined edges free of pitting or paint.

Contribute to This Story Below