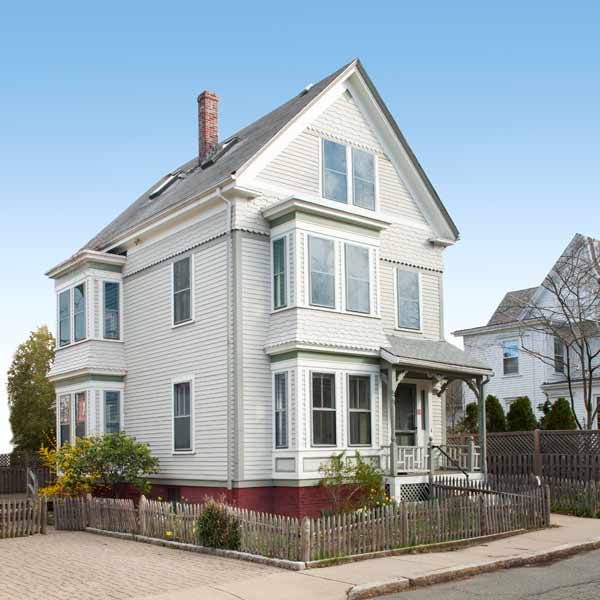 »
Pale Gray to Go
Choosing exterior colors for your house can be daunting. Choosing them for a 125-year-old home that's smack-dab in the middle of a community obsessed with historically accurate color schemes can be downright intimidating. That's what John Stone and Sally Peterson, owners of the latest TOH TV project house, found out when selecting colors for their clapboard-and-shingle 1887 Queen Anne, in the Avon Hill neighborhood of Cambridge, Massachusetts.

When they bought the house for themselves and their two young daughters last fall, they agreed on a couple of things: that the dated, awkward interior needed to be revamped and modernized, and that the house's pale-gray paint had to go. John, more concerned with interior carpentry than exterior color, was indifferent about the options. "He expressed an interest in green, and when I said no, he changed his tune to 'whatever you want,'" says Sally, who wanted a scheme that felt "fresh and exciting."

Shown: The house was painted a light gray when John and Sally bought it. "This wasn't a common color for siding at the time this house was built," says Maycock.
Contribute to This Story Below
More in Painting & Finishes