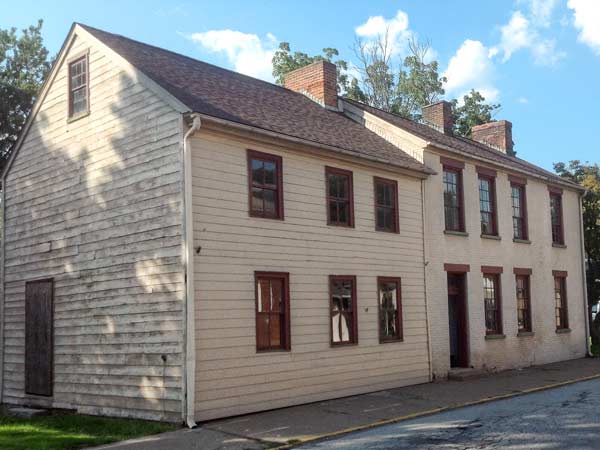 »
The History
Published October 2012
Price: $75,000
Location: West Newton, Penn.
Contact: Patrick Shattuck, 412-464-4000

It seems crazy that a sturdy, nearly 200-year-old house built by a celebrated veteran of the War of 1812 who became an influential state senator could almost be demolished. But that's precisely what happened a few years back when the Borough of West Newton couldn't find a buyer for the house that John C. Plumer built for himself and his new bride, Elizabeth, on the banks of the Youghiogheny River in 1814. Thankfully, a local nonprofit snatched up the 2,000-square-foot house, giving the place a second chance. Now the group is hoping a knight in shining tool belt will turn it into a home, a business, or both.

Shown: The Federal-style clapboard house was built in 1814. The owner doubled its size with a brick addition (on the right) in 1846.

Contribute to This Story Below