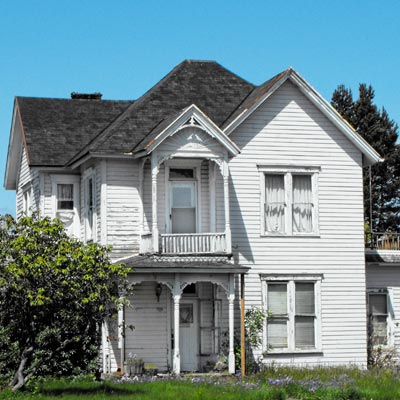 »
Homesteader's Dream
Published August 2012
Price: $99,900
Location: Tillamook, Oreg.
Contact: Kathy Monaco, 503-842-7515

The history: It was 1863 when Eli Goodspeed, his wife, Emmarett, and their three children arrived in Oregon after a four-month journey from Iowa by ox-drawn wagon. After farming rented land in the eastern part of the state for a while, Eli took advantage of the Homestead Act and, in 1876, acquired 164 acres of hilly farmland in the coastal town of Tillamook.

Shown: The three-bedroom, two-bath house has 1,687 square feet of living space and features a two-tiered front porch.

Contribute to This Story Below