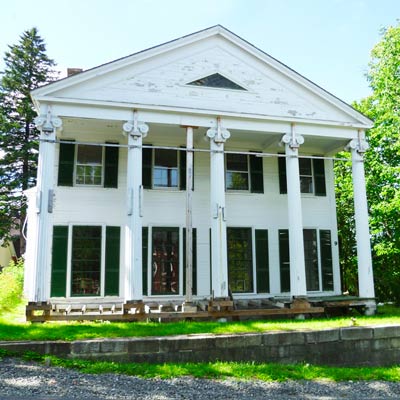 »
Revive Your Own Greek Revival!
Published April 2012
Price: $79,500
Location: Calais, Maine
Contact: Samra Kuseybi, 207-853-2626, ext. 16

The history: A.H. Sawyer must have been a very doting father. How else to explain why he built each of his two daughters her very own Greek Revival manse back in 1840? True, the man had some money. He owned several sawmills on the St. Croix River, which separates the town of Calais, population 4,000, from Canada. In later years, the house belonged to the equally prominent Herbert John Dudley, a former mayor of Calais, then to Dr. Walter Miner, who founded the local hospital, which still serves the community.

Shown: The house is just under 4,000 square feet. Outside, its five Ionic-style columns need to be stabilized and the porch will have to be rebuilt.

Contribute to This Story Below