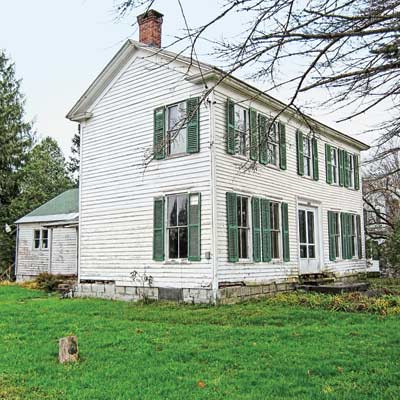 »
Farmhouse with River Views
Published June 2012
Price: $24,900
Location: Newport, N.Y.
Contact: Kay Delano, 315-826-7070

The history: After purchasing this circa 1850 farmhouse in 2005, John Slifka made an interesting discovery in the attic: a box of journals belonging to a former occupant named Emily Higgins. A terse entry from the winter of 1887 went like this: "Pleasant, plenty of snow for good sleighing. I have been making a variety (of) cakes today." Not the most riveting stuff—just an account of the simple things that brought joy to a girl in small-town central New York long before PlayStations and iPads. Around 1900, the house was sold to Frank Fitch, who ran Newport's limestone gristmill. And in 1948, it became home to the Sherman family, who remained there for 57 years.

Contribute to This Story Below