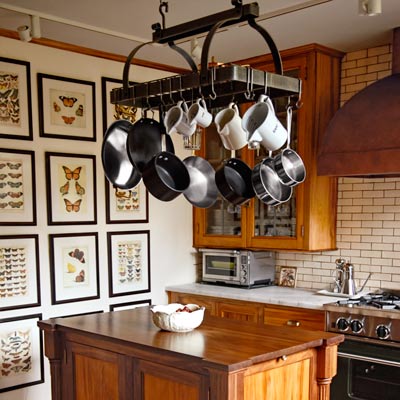 »
Cooking Endurance
You've heard about beautiful kitchens where no one ever cooks. How about a couple who enjoy cooking so much that they endured a year-long DIY redo while also preparing all their meals—in the basement?

"I don't like to eat out that much," says Deborah Hall, one-half of this gourmet team. "I would rather be in the kitchen, making food the way I want to make it."

Shown: The new kitchen has a special spot for wife Deborah Hall's favorite countertop helpmate.
Contribute to This Story Below