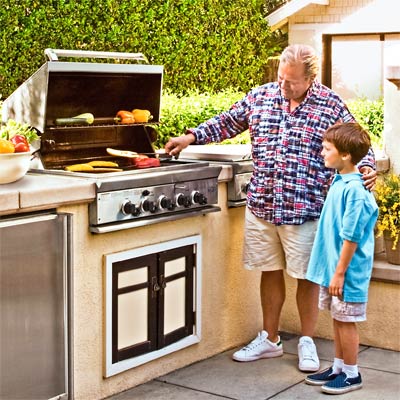 »
Do a Grill Checkup...Stat!
Nothing announces the arrival of summer like firing up the grill. Unfortunately, nothing sours a summer party faster than a grill that won't light, smokes too much, or cooks unevenly.

Don't get caught with your tongs down! Before the season really heats up, give your barbecue an annual checkup. Follow our how-to advice to get your grill up to snuff for the big Memorial Day cookout.

Contribute to This Story Below