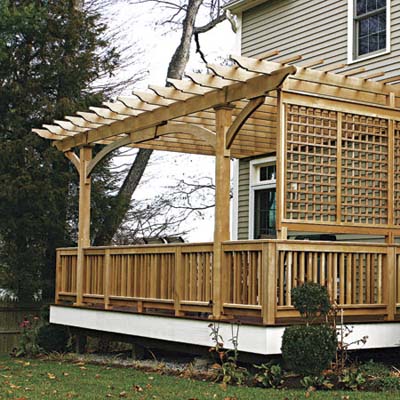 «
»
8. Erect a Green Screen
Why Now: Plants need time to green up before you start lounging on the deck or porch this summer.

How To Do It: Start with a premade trellis, which comes in a variety of sizes in cedar or rust-resistant metal. If mounting to a wall, fasten the trellis to standoffs (blocks or brackets), which steady the unit away from the wall so that plants have room to grow behind it without resting on your siding. A freestanding trellis mounts on long stakes anchored in gravel or cement. When choosing climbing plants, be sure to factor in your region and how much sun the trellis will get each day.

The Payoff: For about $12 to $20 per square foot in materials, a green screen provides privacy and creates a cooling effect by shading your house, which translates into lower air-conditioning costs.

Contribute to This Story Below